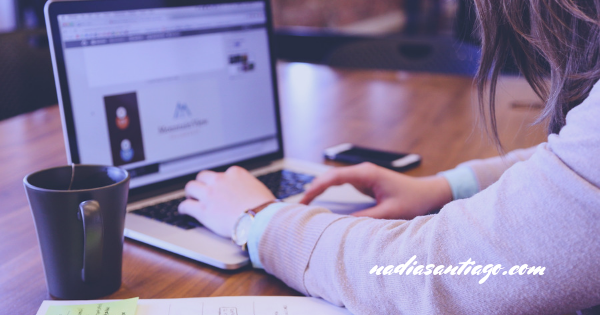 The blogging landscape has changed so much over the years! It's now an essential part of attracting and retaining clients, which means that you are now tasked with keeping your blog updated more regularly. So how do you come up with all of this content? Check out my 3 top ways to come up with consistent content below.
1) Create Fresh Content
The best way to add unique content to your blog is to write it yourself or have a member of your staff create it. It's as simple as taking the questions your clients are already asking and expanding it into 500-1200 words. Here's how I like to do it:
Keep an ongoing list of topics/questions you can pull from.
Write them in advance, when the topic is fresh in your mind.
Schedule them to release on specific dates, so you can share them with your community.
This method is probably the toughest for most professionals, since most are not trained writers. But if you write how you speak, the content will flow smoothly. It can always be edited later. Believe me, you have more to say than you think!
2) Re-purpose videos, papers, & Talks
Chances are good that, unless you're just starting out, you probably already have some type of content out in the world, locally or a social platform. This could be in the form of a presentation you gave, a paper you wrote in college, a video you filmed for YouTube, a recorded phone call, or even a private journal. It's time to revisit your work.
Select a few pieces that relate to your current blog theme/topic.
Have any audio/video content transcribed & re-type physical papers
Edit them to fit your current standard, point of view, and target audience
You may find that going through your work sparks new ideas or reminds you of resources you can recommend to clients.
3) Purchase Curated Content
If you are struggling to find the time to create and edit blog content or you just hate anything and everything having to do with writing a blog, you can purchase pre-written blogs from content creators in your field. Here are a few options in the health and wellness space:
Not only do they give you blog content, but they also provide posts (including pics and text) for your Facebook groups and email copy to send out to your lists of clients and prospects. You may spend a bit of money of these pre-made posts, but in the end, you save a lot of time. As long as you don't mind having the same posts as a few others out there, you're good!
I'd love to know… Which option do you think is best for you and your business? Tell me in the comments.
Happy Contenting!